About Us
Autoparts bearing - Queen Jen Co., Ltd
Dear Sir:
Welcome to visit our Web Site Catalog.

QJB is a professional manufacturer for Belt Tensioners Bearing, Idler Pulley, Absorbers Bearing, Collor Rings and Clutch Release Bearings over 15 years in Taiwan.

We insist goods quality control and testing system strictly to meet the demand of faultless production after finished products exported.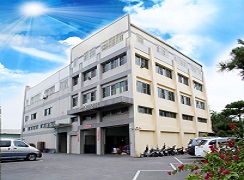 Our products not only supply domestic market but also exported to Middle East, South America, Europe, Africa and Asia. Our products could be based in Made of Japan, Korea, USA and Europe automobile system. We have excellent development and
manufacturing experience.

There are 25 employees in our company, which include Sales Dept., Quality Control Dept. R&D Dept., Production Dept. and Accounting Dept.

We have confidence to offer you the best quality and competitive prices because that we have very good engineering officers and plenty of manufacturing equipments. We very care about to make the first class quality and sustainable management to create reliable and identified products.


| | |
| --- | --- |
| | |
Please feel free contact us for further information, it is our pleasure to serve you.

Yours Faithfully,
Jui-Ming Hung
President