Autoparts bearing - Queen Jen Co., Ltd
Queen Jen, The Brand for Premium Tensioner Bearings And Pulleys
Queen Jen Co., Ltd. is a professional auto parts manufacturer located in Central Taiwan. We manufacture automotive aftermarket parts for the internal combustion engine, such as timing belt tensioner bearings, idler pulleys, hydraulic tensioners, timing chain kits, and timing belt kits. Since 2000, Queen Jen has provided tensioner bearings, idler pulleys, and other automotive aftermarket parts for maintaining and repairing cars from a wide range of automobile brands and models. With excellent R&D capability and production expertise, Queen Jen designs and manufactures auto parts of premium quality and reliability. Queen Jen's auto parts for engine maintenance and repair ensure the availability and safety of the vehicle. The excellent quality has been recognized and highly praised by our customers.
An R&D Team Equipped with Experience And Expertise
Since our humble beginning, Queen Jen has been committed to establishing and strengthening core competence. We have strived to prove our ability to design, develop, and manufacture high-precision parts for automotive transmission systems. Integrating years of experience in producing automotive transmission parts and specialized know-how of tensioner bearing and pulley R&D, Queen Jen provides design and manufacturing services for customized components for automotive transmission systems and parts for the automotive aftermarket. Our R&D team works closely with customers from the very beginning of the inquiry stage to understand their exact needs for design and specifications. From the consultation stage to the mass production, our R&D team makes sure both design and quality meet customer requirements. In the mass production stage, the R&D team also monitors the production to ensure the manufacturing meets the ISO standard and the efficiency requirement. Learn more about Queen Jen's R&D.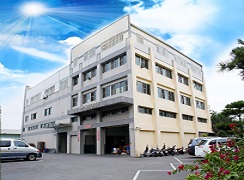 Excelsior Production with ISO 9001:2015
Queen Jen attaches equal importance to the manufacturing process and product quality. From the initial stage of product development, our product development and production go through a stringent quality control process. Queen Jen's manufacturing process and advanced precision manufacturing equipment are certified by ISO 9001: 2015. A rigorous manufacturing process guarantees excellent quality. At the product development stage, we ensure the standardization of molds and use computer programs to control the machinery calibration process. In the factory, Queen Jen has real-time control of both production and workpieces. High-quality machinery also lays the foundation for good production and product quality. Queen Jen manufactures parts using state-of-the-art equipment, including CNC lathes, punching machines, plastic injection, and casting machines. Our manufacturing process, including assembly lines, packaging lines, and semi-finished products, are continuously monitored for quality control.Queen Jen continues to study and improve every manufacturing process, hoping to develop and manufacture high-quality products for each customer with even more efficient approaches.
Commitment to High-Quality for Smooth Engine Operation
All auto parts for the aftermarket from Queen Jen use materials from well-known Taiwanese and international suppliers. Steel: medium carbon steel from Taiwan. Ball bearings: NTN、NSK、KOYO、NACHI from Japan, and also SKF from Germany Plastic: Synthetic materials with high-density and wear-resistant plastic
Queen Jen's products must pass two quality control checkpoints and durability tests before leaving the factory. Therefore, the product lifespan and efficiency are superior to the original parts' specifications and the products can be guaranteed for a lifespan of one year or 60,000 kilometers. In pursuit of even better quality, Queen Jen not only controls the quality of raw materials and manufacturing process but also carefully inspect the quality of final products. We use advanced quality control equipment, including optical inspection equipment, idler testing equipment, and temperature control thermostats, to check our finished products. We are the only auto parts manufacturer in Taiwan that conducts idler testing for durability and resistance. The devotion to quality control shows Queen Jen's dedication to high quality! Queen Jen delivers final products to the customer only when the quality inspection results reach the highest standard set by the National Measurement Laboratory, ROC (NML).Because of our quest for high-quality, parts from Queen Jen are suitable not only for transmissions of various vehicles but also for various high-precision mechanical equipment.
Learn more about quality control.
Reputation with A Global Reach
Queen Jen's auto parts for the internal combustion engine are excellent and recognized by customers and dealers worldwide. Our marketing network covers Asia, the Middle East, South America, Europe and Africa.Queen Jen will continue to develop and manufacture auto parts of the highest quality and strive to become a leading global supplier of automotive service parts and accessories. We will continue to expand the international market and provide design and manufacturing services for auto parts dealers and customers worldwide.